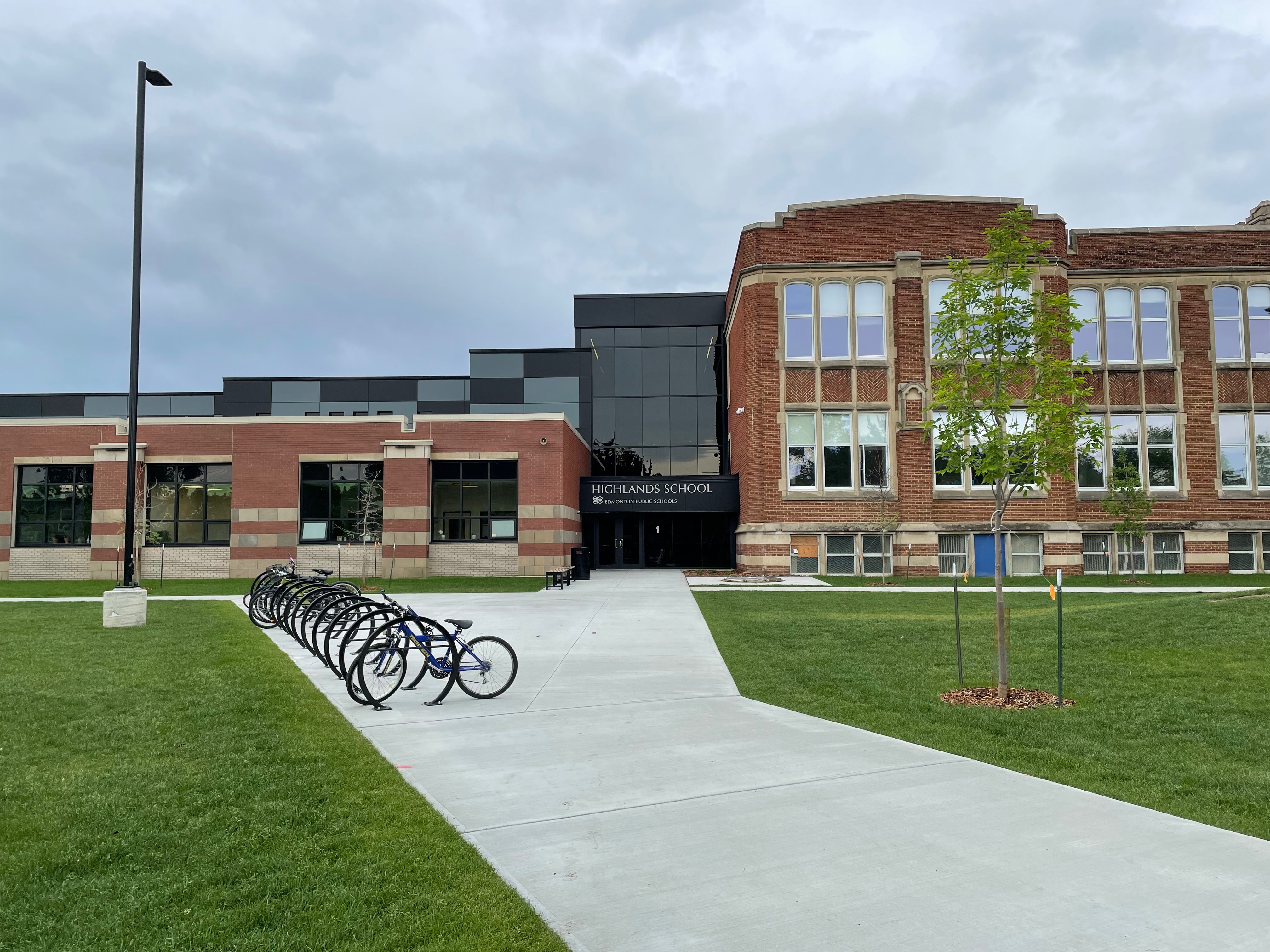 Open House
Please join us for our open house on Thursday, March 9, 2023 from 5:30pm - 7:00pm.
Student Pre-enrolment 2023-24
Parents (Guardians) are welcome to submit a registration package or pre-enrol for any grade. However, please be advised that based on the current enrolment of students who will be returning to Highlands in September 2023, our school does not expect to be able to accommodate additional students from outside the attendance area in Grade 2, 3 or 4.
Pre-enrol in SchoolZone
Get ready for the 2023–24 school year! Sign in to your parent SchoolZone account between March 6 and April 14 to select your child's preferred school for next year.
Whether your child is staying at the same school or changing schools, all students need to pre-enrol. Knowing how many students to expect helps schools prepare to welcome them in September.
If you need help, contact the school or read the pre-enrolment handout.
Moved?
Update your child's current address with the school office before pre-enrolling in SchoolZone.
New to the Division?
Instead of using SchoolZone, starting Wednesday, February 1, 2023 students who are new to Edmonton Public Schools need to submit a completed Student Registration form. Find the form and list of supporting documents you need to provide.
KINDERGARTEN REGISTRATION
For the 2023-2024 school year, Highlands School will offer half-day Kindergarten as well as Full Day Kindergarten (FDK). If your child is new to Edmonton Public Schools, including students entering Kindergarten, you'll need to submit a new student registration package online. Highlands will start accepting new student registration packages for the next school year on February 1, 2023. Applying after 4 pm on April 14, 2023, may limit your options to schools with available space. Learn more about registration dates and deadlines.
Who is eligible for Full Day Kindergarten?
Following the close of registration at 4 pm on April 14, 2023, all resident Kindergarten children who live within the boundaries on this map will be guaranteed admission into the Full Day Kindergarten class for the 2023-2024 school year. Any remaining spaces will be filled in the following order:
Resident Kindergarten children who live in the Highlands attendance area (but not within the boundaries on the map).

Resident Kindergarten children who live outside the attendance area.

Non-resident Kindergarten children.
For any remaining spaces, if the number of applicants who want to attend the FDK program at the site exceeds the available space, new applicants will be chosen by random selection. More information on the random selection process and requirements can be found here.